Beau Bear and Charlie wanted to do something fun especially as they were stuck inside because of the horrible stormy weather.They were getting bored.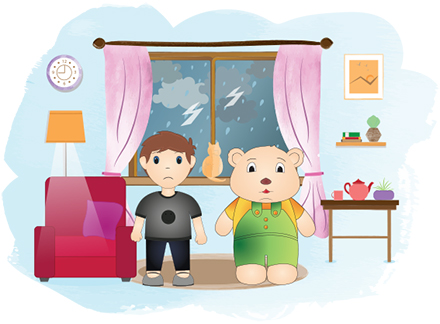 Charlie suggested that they should do some baking."Let's bake a cake today" he said.
"We cannot bake a cake all by Ourselves.Let's ask mom if she could help us with that" said Beau Bear.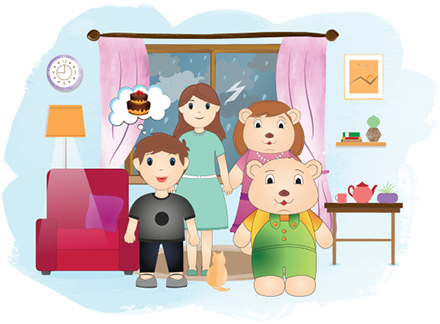 "Let's find a recipe online and then see if we have all the ingredients in the kitchen"said the mother.
Charlie and Beau Bear started looking for the recipe online along with the mother while the mother bear looked for the ingredients in the cabinets.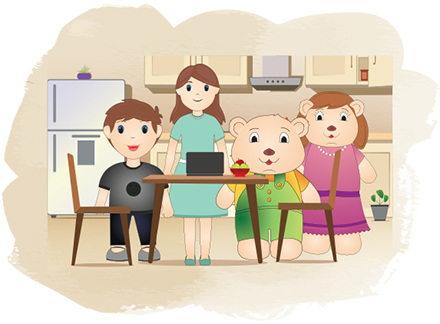 Beau Bear and Charlie started making cake while their mothers looked upon them. They enjoyed doing the stiring and whipping. They were having fun.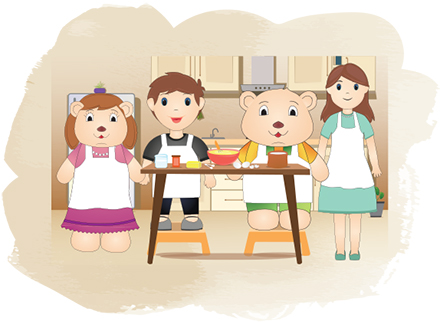 Charlie and Beau Bear decided that they would help their mother to clean up the mess after baking the cake.
So Charlie cleared up the table and wiped it clean whereas Beau Bear cleaned the dishes.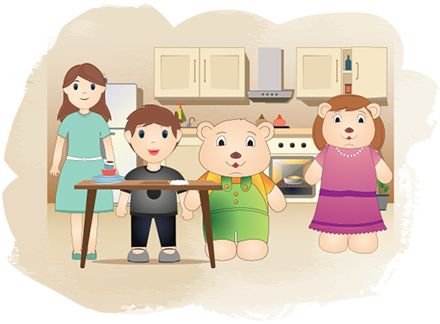 Charlie and Beau Bear were super excited to see that their cake was ready.Since the cake was very hot, mother helped them to get it out of the oven.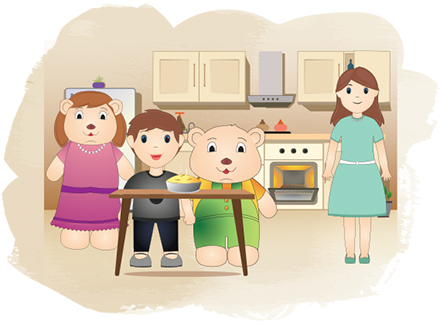 Soon the rain stopped and the storm was gone now....Charlie could see the clear sky and beautiful weather.
"Let's take this wonderful cake made by you children to your grandparents" said the mother."Great idea" replied Charlie.
And they all decided to go to their Grandparents house with the cake to share.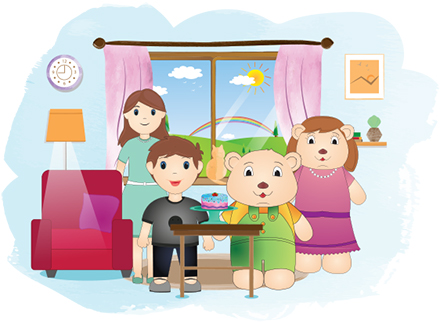 Charlie and Beau Bear along with their mothers reached at their grandparents house.They showed the cake that they made with the help of mothers and also told their grandparents about how they helped their mothers to clean up the mess to.
Grandparents were very happy with what their grandchildren had done and later,all of them enjoyed the yummy cake made by the children.